Laura Londoño, ambassador of the Gastronomie France program
We invite you to know Laura Londoño, the ambassador of our Gastronomie France program. Laura is the chef and owner of the OCI Medellín restaurant, listed as one of the best restaurants in the city of Medellin, Colombia. Visit the OCI Medellín website, by clicking on this link. Laura studied for 3 years at the prestigious Paul Bocuse school in Lyon where she also completed her internship.
Denis Schwebel – Gastronomie France Ambassador
Denis Schwebel, ambassador of our Gastronomie France program. Denis is from the Alsace region, France. He has had the opportunity to live in different countries around the world and has visited different regions of France and Colombia to learn various cooking techniques. He is a chef who graduated from the European Training Centre (CEFPPA) in Alsace. Denis has worked in Michelin-star restaurants, 5-star hotels and was executive chef and pastry chef in Switzerland. Denis is chef and the owner of FLAMBÉE in Bogotá – Colombia, this is a typical restaurant from the Alsace region.
If you want to know more about the restaurants of our ambassador.
Ambassador of Honor of Gastronomy France Jean Jacques BEAUSSOU
Expert in international affairs (Latin America, Arab world, Africa, global issues) with solid field experience in regions with complicated issues. He has seven years of experience as a professor and researcher, four years in entrepreneurship and twenty-eight years in the services of the French Ministry of Foreign and European Affairs. Since 2016, he has been engaged in reflection, writing (essays and fiction) and non-governmental civic activities in an international context.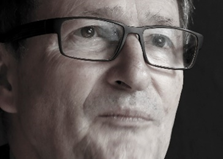 AWARDS
Officer of the National Order of Merit (France)
Knight of the Order of the Legion of Honor (France)
Commander of the Order of the Sun (Peru)
Officer of the Order of Ayacucho (Peru)
Officer of the National Order of Merit (Spain)